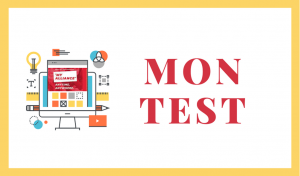 Test your level of French
How to evaluate your French language skills with our online assessment test?
This test is meant for external students (those having prior knowledge of French) who wish to join higher levels directly or for internal students who have a six month gap. This test will determine your french language proficiency so that you can join the correct level at our Institute. You will take a spoken and written French test and have the opportunity to interact with someone from our team who will counsel you and direct you to the right course.
Learn more about different levels of French here.
Assessment tests for access to higher levels are held twice a week, on Tuesdays mornings (10 am onwards) and Friday afternoons (2pm onwards). Additional test sessions may be offered as required.
If you are a complete beginner, you can enrol directly in an A1 course (French for beginners). Learn more about French language courses for beginners here.
Important :
Please note that only the authorization to register into the said level or a recommendation of the level at which the candidate may register will be communicated to the student and no marks or attestation will be provided for the same. 

This test is not a substitute for DELF DALF diplomas or TEF TCF certificates & thus cannot be furnished as a proof of your level in French for any official purpose. 

Online assessment tests and admissions are open to residents of Pune and surrounding towns where no Alliance Française is present.
Contact us at afpune @afindia.org to schedule your test once you have purchased it (click on the button below to purchase it), or should you have any queries.
Purchase your online assessment test