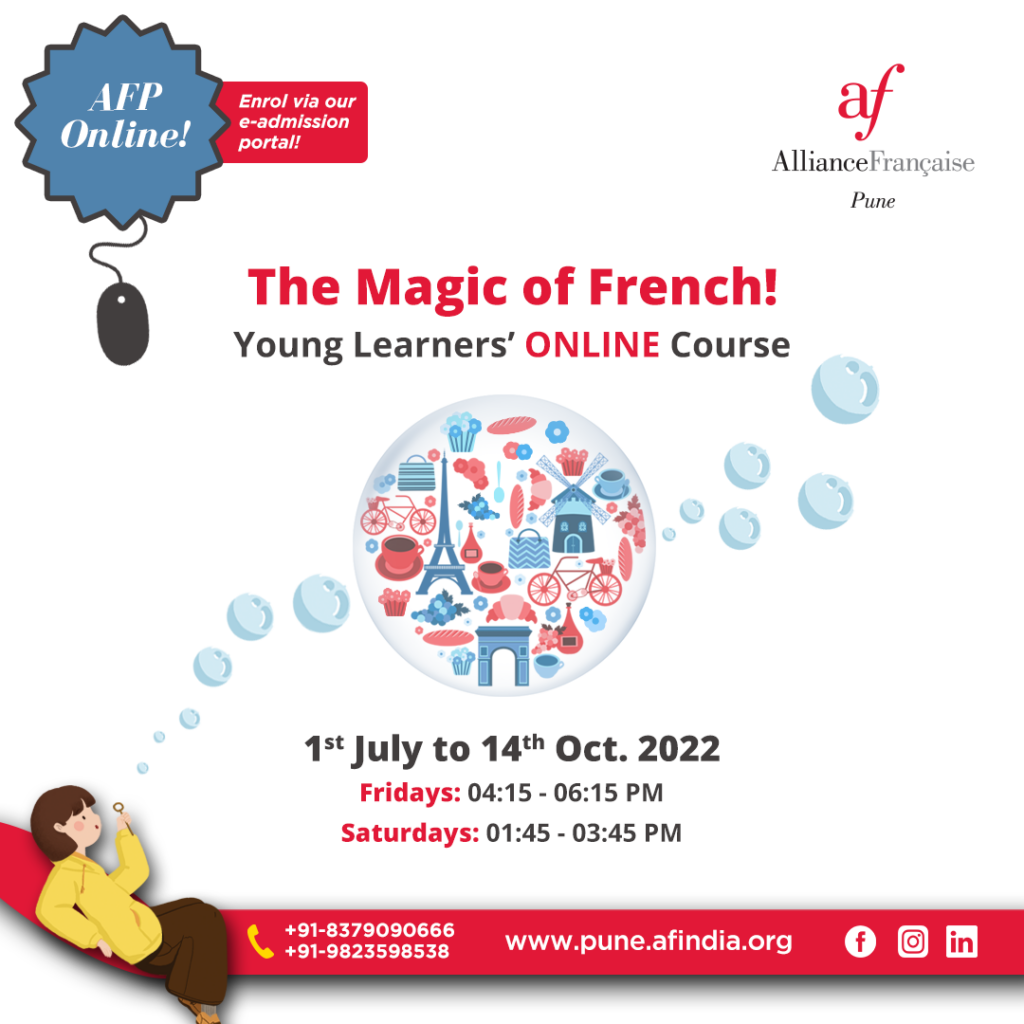 Our ADOS A1.1 beginners' course will introduce them to the basics of French language in an immersive and an interactive environment. Our programme also enhance learning for those children studying French in school thereby boosting their overall confidence, motivation & class performance.
This course prepares children for the DELF-DALF Junior Exam, an official language certification granted by the French Ministry of Education as an official recognition of their level of Fluency is French.
Our French classes for young learners (age group 8 to 14 years) are made fun & interactive to introduce children of this age to French language & culture. We shall focus on all 4 competencies: speaking, listening, reading and writing. The classes shall be conducted online.
#frenchforkids #frenchforyounglearners #frenchspeakingskills #frenchinschool #frenchforbeginners
Our next session for young learners will begin after Diwali.