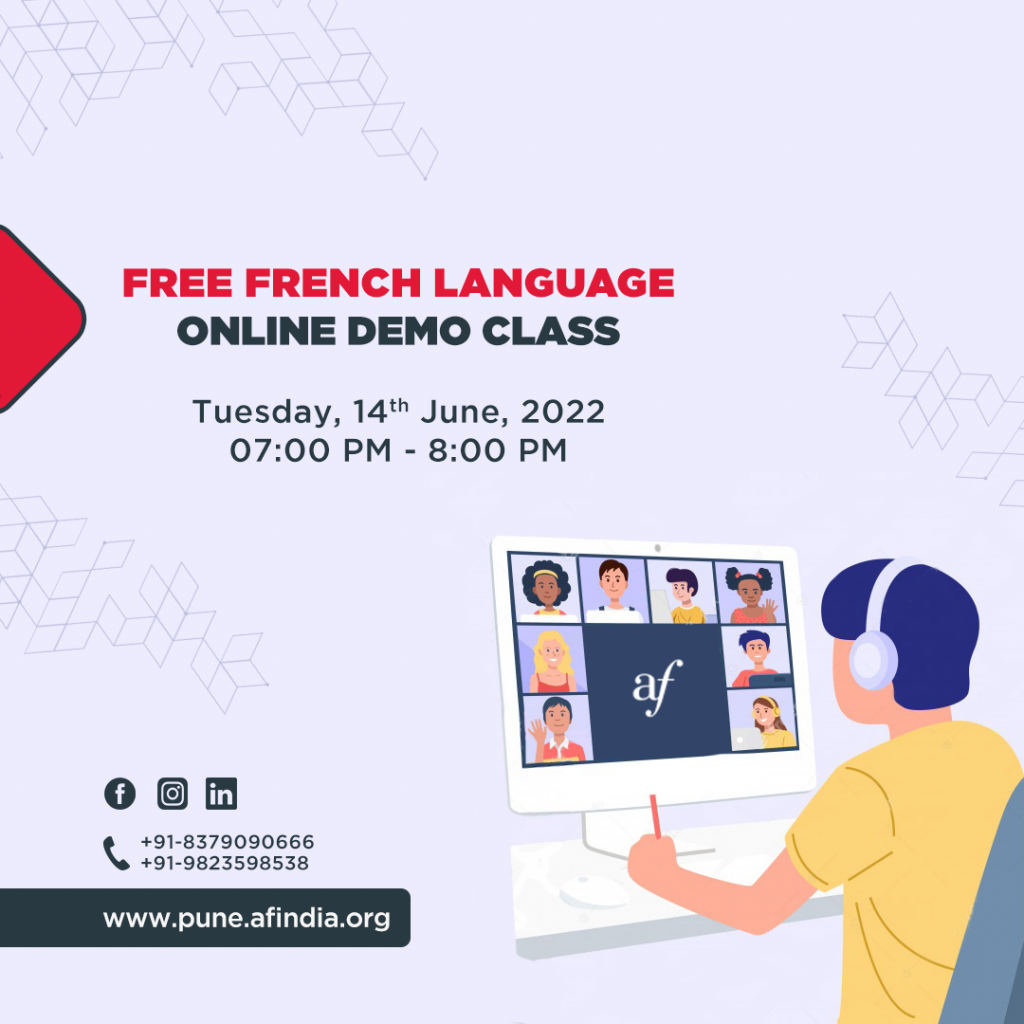 Our French demo classes are held on a regular basis so that prospective students know exactly what their learning experience will be like before committing to a full-time French language course. The demo-class is open to individuals, aged 16 and above, who are based in Pune or Tier 1 / Tier 2 cities around Pune such as Ahmednagar and Aurangabad.
Get an experience of our teaching methods, view our digital platform & learning resources & ask any questions you may have related to learning the French language during the free french language demo class.
This summer, choose online or on-site (physical) french classes for beginners'. This time, learn french from beginners to advanced : A1 to C1.
Learn french online with us for career or business prospects, immigration, studies in school or college, higher studies or just for fun with us. We offer LIVE & Interactive Online Classes & you will get a chance to learn from highly qualified french trainers.
Register for the online french demo session
Alternatively, you can also register at [email protected] & Mention your name + contact details + city pincode.
All demo classes will take place online until further notice. This online free demo class is only for beginners (those who have never learnt french language with us)
Our next French Language Courses start from 23rd June 2022 onwards. Stay tuned to our website for more details.
#frenchlanguageonlineclassesforbeginners #frenchlanguageforbeginners #onlinefrenchclasses #frenchclassesinpune #frenchclassesinmaharashtra #frenchclassesnearme