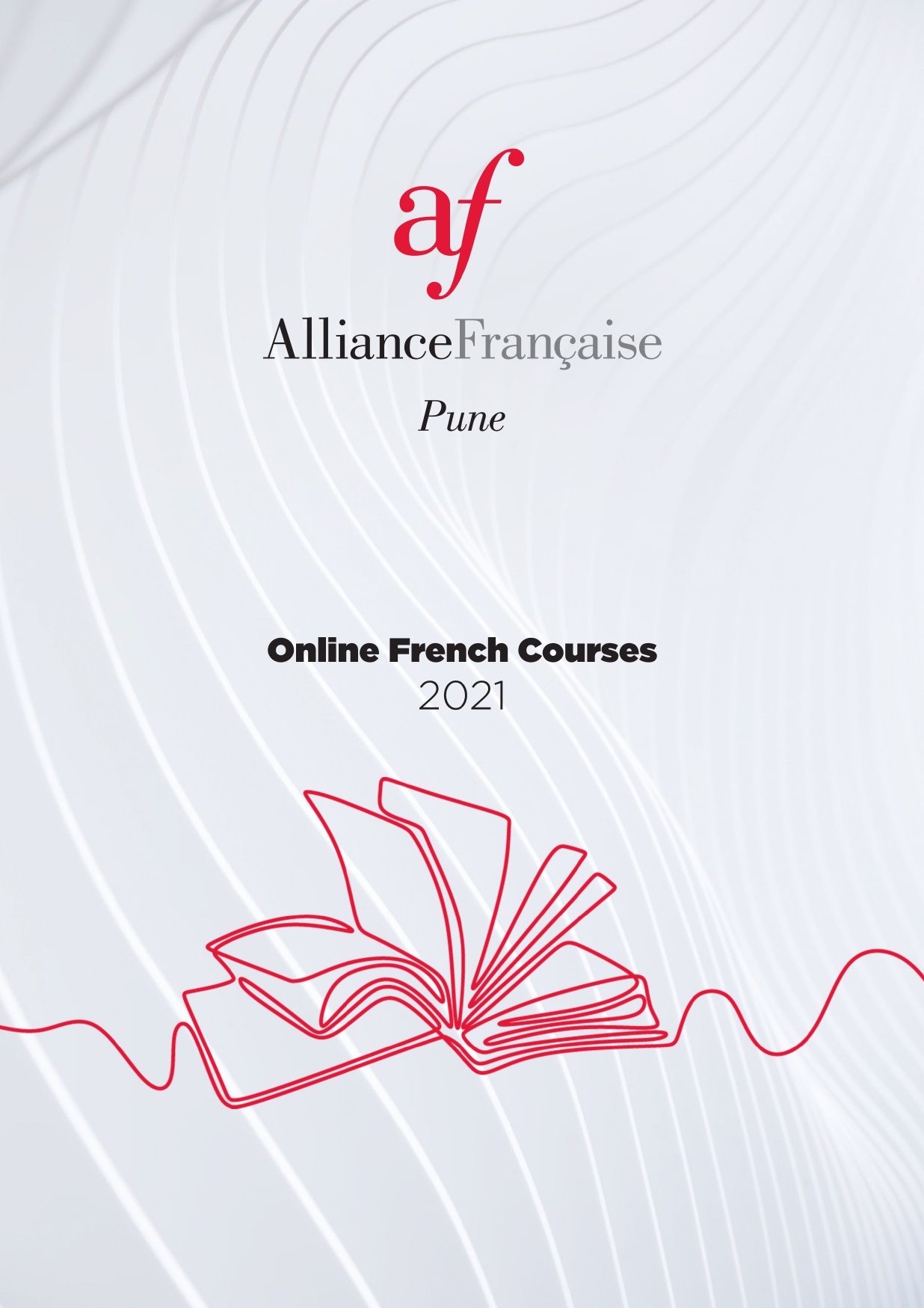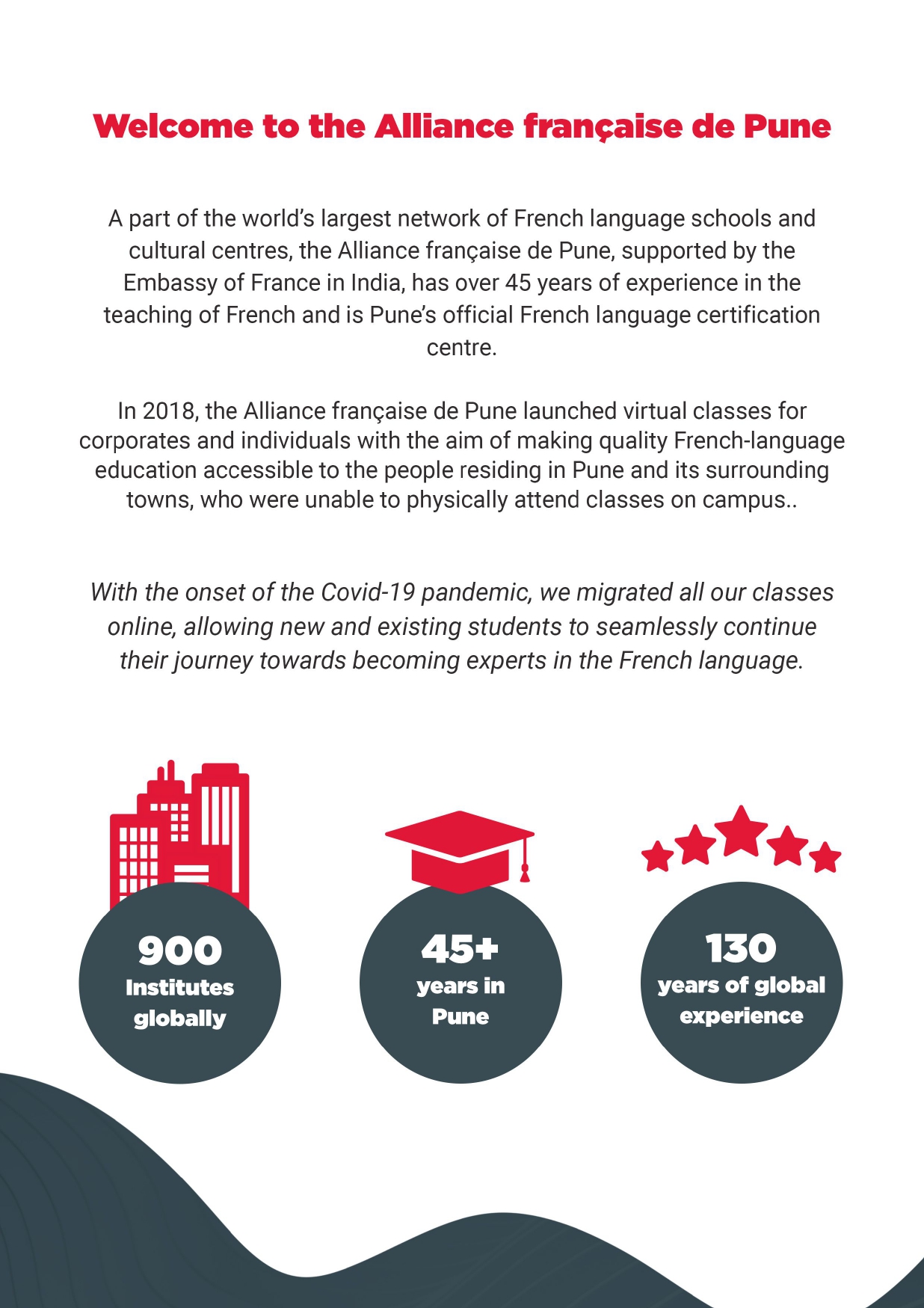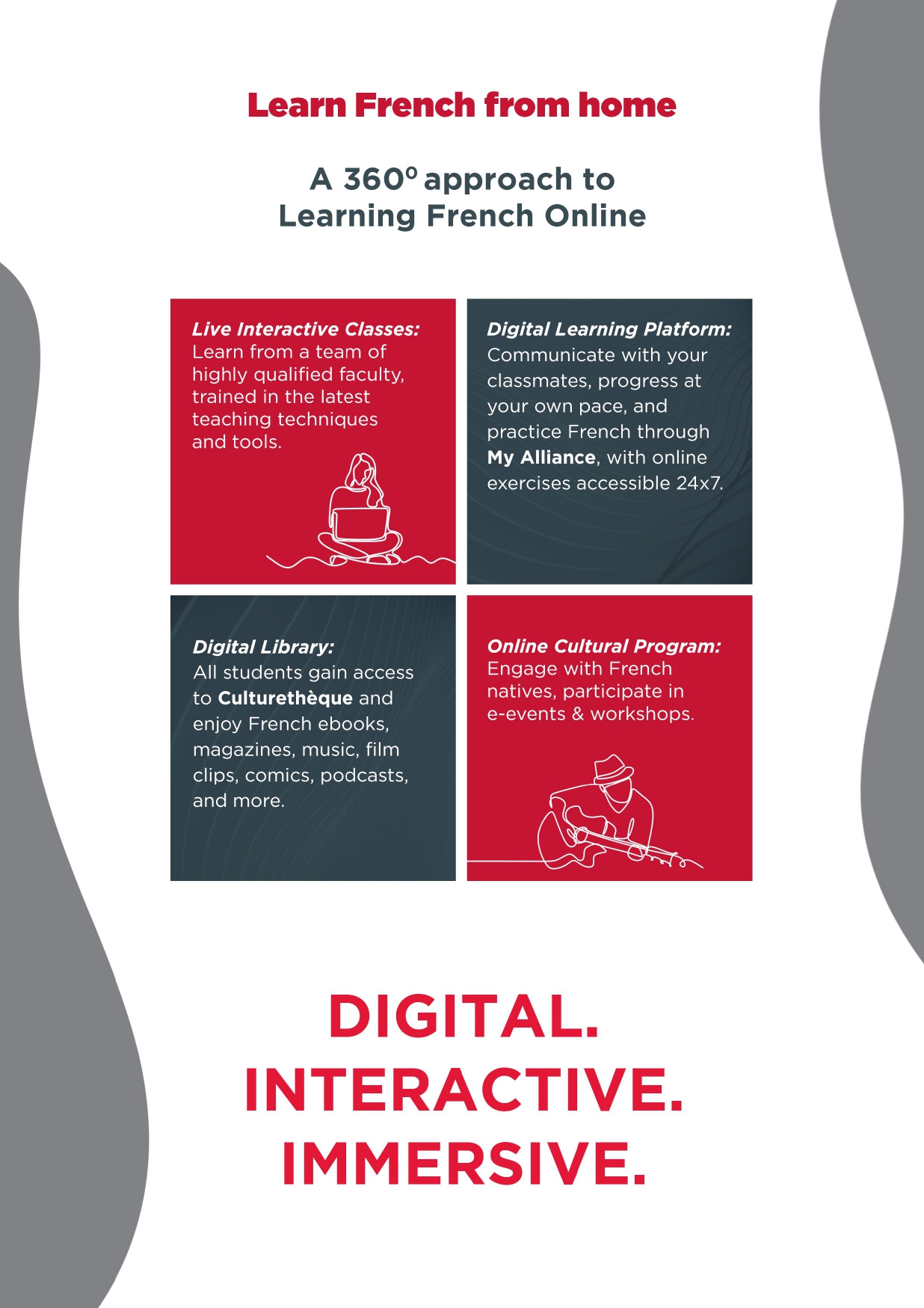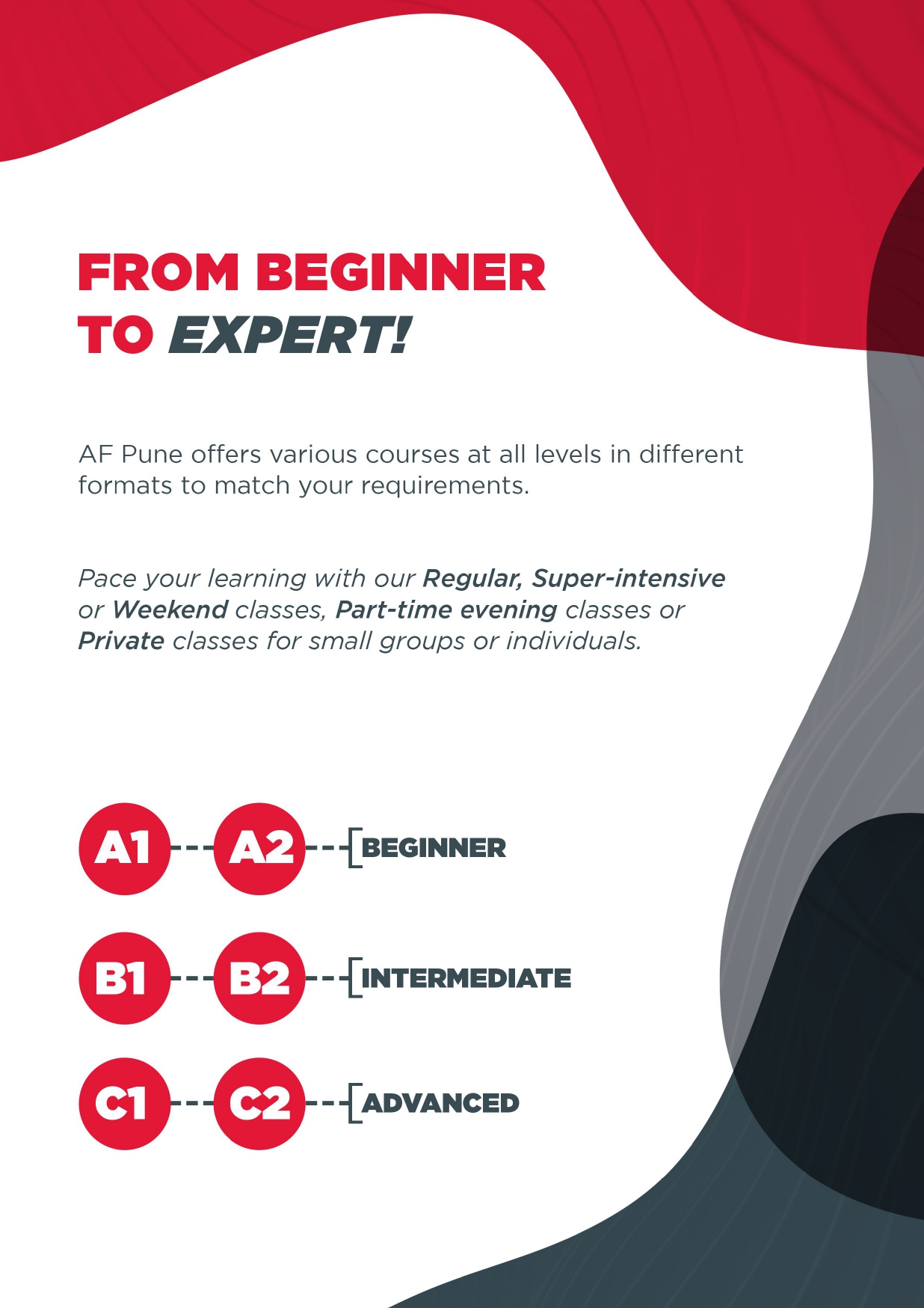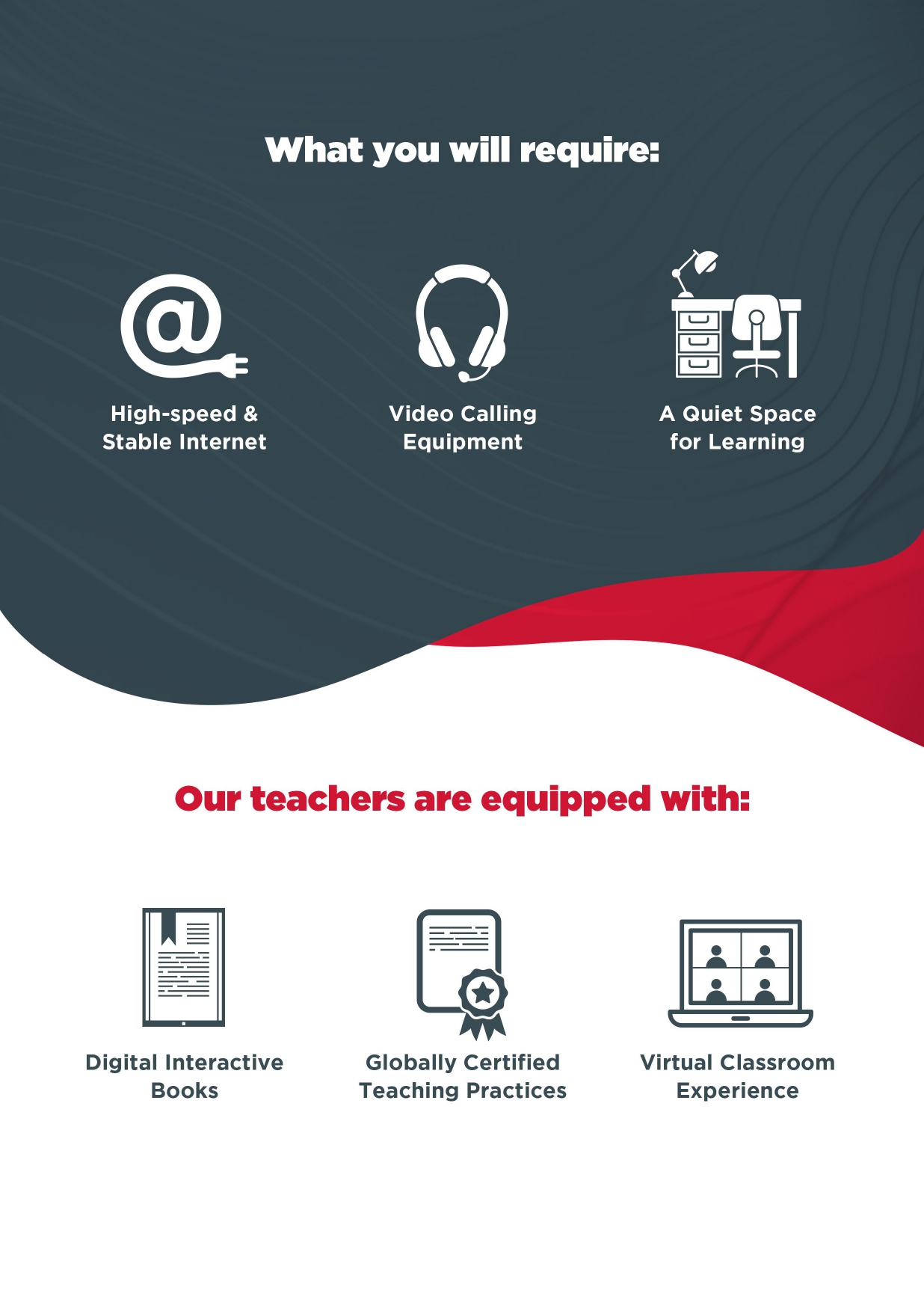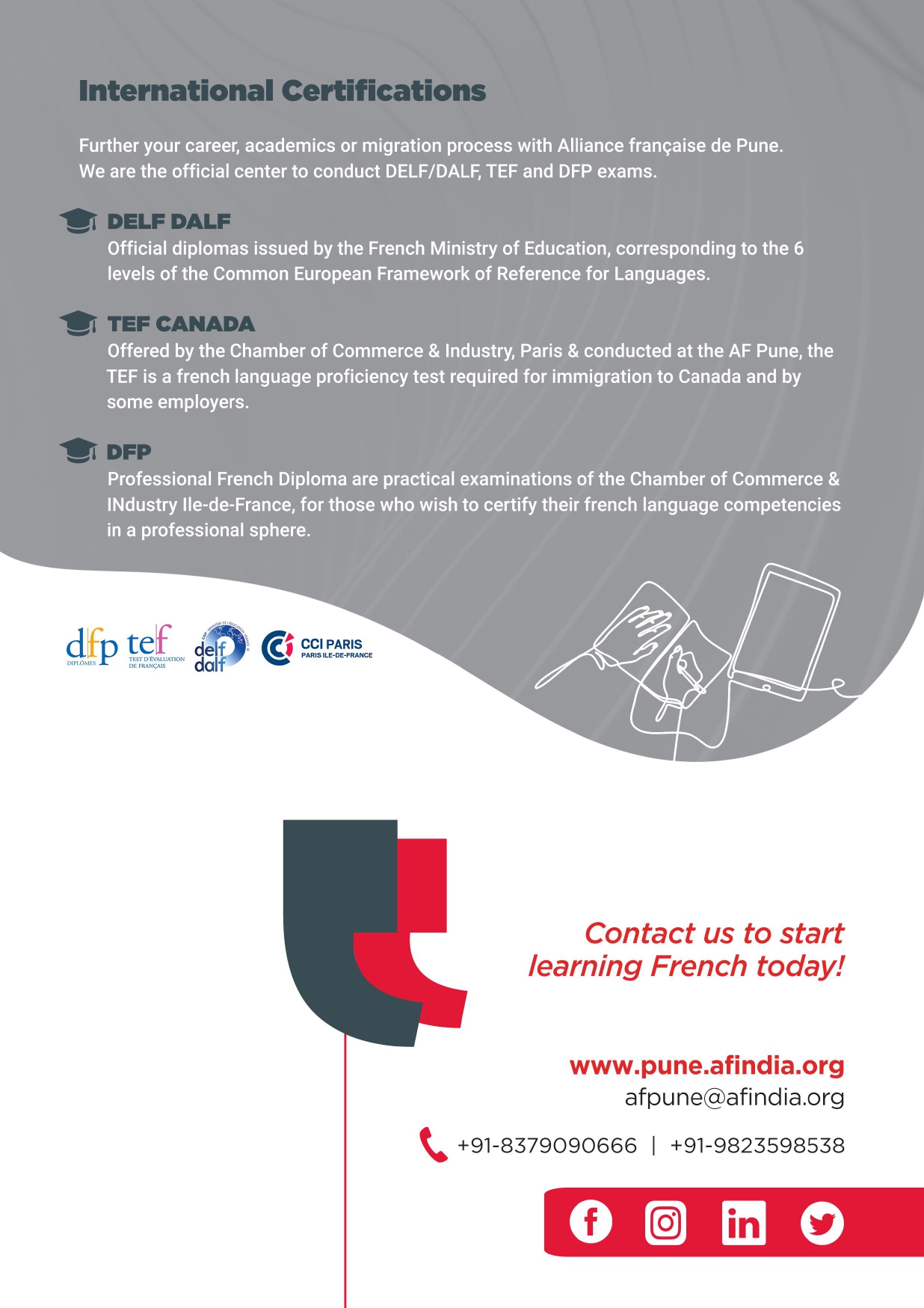 Learn French from Home with Alliance française de Pune_page-0001
Learn French from Home with Alliance française de Pune_page-0002
Learn French from Home with Alliance française de Pune_page-0003
Learn French from Home with Alliance française de Pune_page-0004
Learn French from Home with Alliance française de Pune_page-0005
Learn French from Home with Alliance française de Pune_page-0006
IMPORTANT:
All fees include GST of 18%.

Please note that

Annual administrative fees

of Rs. 2200/- are automatically added if you are a new student. In the case of existing students, they will only be added if they have expired. Annual administrative fees are valid for a year from the date on which they are paid and include access to our digital learning platform, cultural and language activities and workshops offered free of charge to students, testing, attestations etc. for the duration of your course, as well as a discounted rate for the Delf-Dalf Exams.

Course fees include access to our physical & digital library for the duration of the course

Textbooks

for all levels A1, A2, B1, and B2 must be ordered directly through Goyal Publishers or Amazon

.

Details will be provided after registration.

Digital attestations

will be provided at the end of the course. Commencement of classes is subject to minimum number of registrations.

Fees are not refundable

. Class time may be reduced due to unexpected contingencies.

T

he course catalogue shows proposed dates and timings that could change. Commencement of classes is subject to a minimum number of enrollments. Commencement of classes may be postponed up to two weeks. In the event of the cancellation of a class, students will be given the option of transferring to another class or taking a refund.

Fees are subject to revision from time to time.

Our courses are open to residents of Pune and surrounding towns where no other Alliance Française is present.
Please refer to our Rules and Regulations.