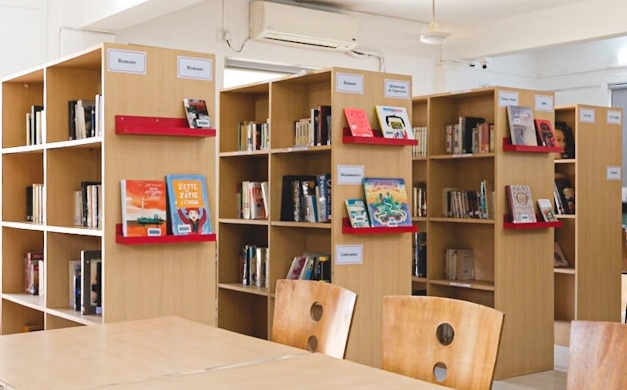 RULES AND REGULATIONS 
Only individuals holding a valid library membership may avail of services offered by the AF Pune Library.

Members are requested to respect the calm and peaceful atmosphere of the library. They should refrain from answering phone calls on the premises and are not allowed to have lunch there. 

Smoking is strictly prohibited in the Library.

Members are requested to follow the instructions by the librarians. The library staff is authorized to evict any member who does not abide by the rules of the AF Library or who misbehaves with staff or members in any way.

Members are expected to take care of their personal belongings. The AF Pune will not be held responsible for the loss of any item on its premises.

Books borrowed by members must be handled with care and returned on time. No new books will be issued to members if books have not been returned.

Members will have to reimburse the cost of any book damaged or lost by them. Students who have not returned library books or settled amounts due for the same will not be granted

admission into higher levels.

A lost library card must be immediately reported to the library. Members will be held responsible for any document issued with a lost card should they fail to report the same.

Any change of address and/or change in contact details should be immediately notified to the librarian or reception.

Library fees paid are neither transferable nor refundable. In case of closing of the library due to health situation (for example in case of a lockdown), no refund will be processed.

Members/Students in the library should wear masks and sanitize their hands regularly.