Map Unavailable
Date/Time
Date(s) - 17/05/2021
1:00 pm - 8:00 pm
Categories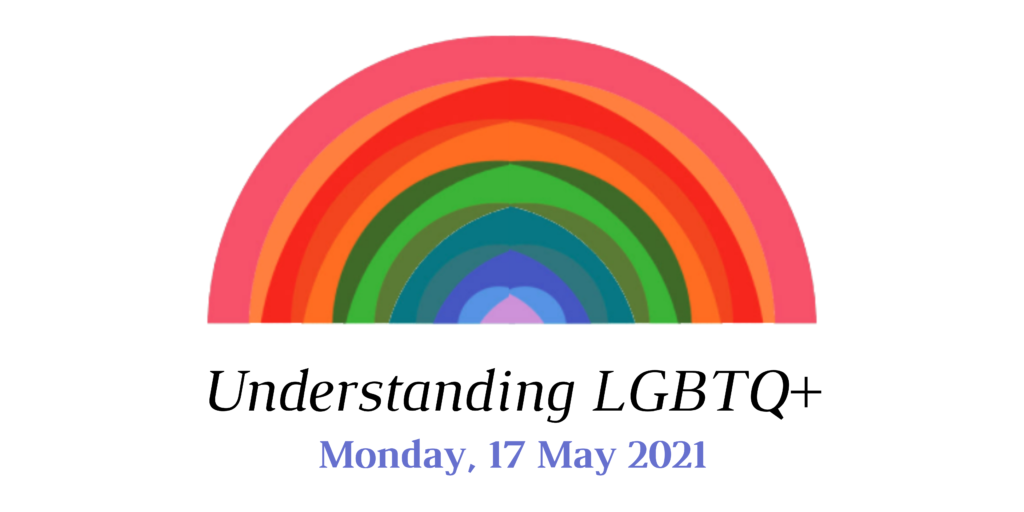 Under the aegis of Generation Equality Forum, the network of Alliances Françaises in India (AF Ahmedabad, AF Pune & AF Trivandrum) celebrates International Day against Homophobia, Biphobia and Transphobia, 2021 in partnership with the French Embassy in India, the French Institute in India, MIST, Sahodari Foundation and Lakshya Trust.
On Monday, 17 May 2021, join us for two events:
Event 1: Busting Myths and Misconceptions 
When: 1 pm onwards
Where: Zoom webinar 
Register here
Woke culture has encouraged us to educate ourselves on several issues, including the socio-cultural conversations around the LGBTQ+ community. However, gender and sexuality are complex to understand, and often get reduced to myths, stereotypes and over-simplification.
In this session, Shyam Konnur (equal rights activist) will guide us on how to be a better ally and how to stay 'woke' while navigating the changing landscapes of gender, sexuality and identity in the present day.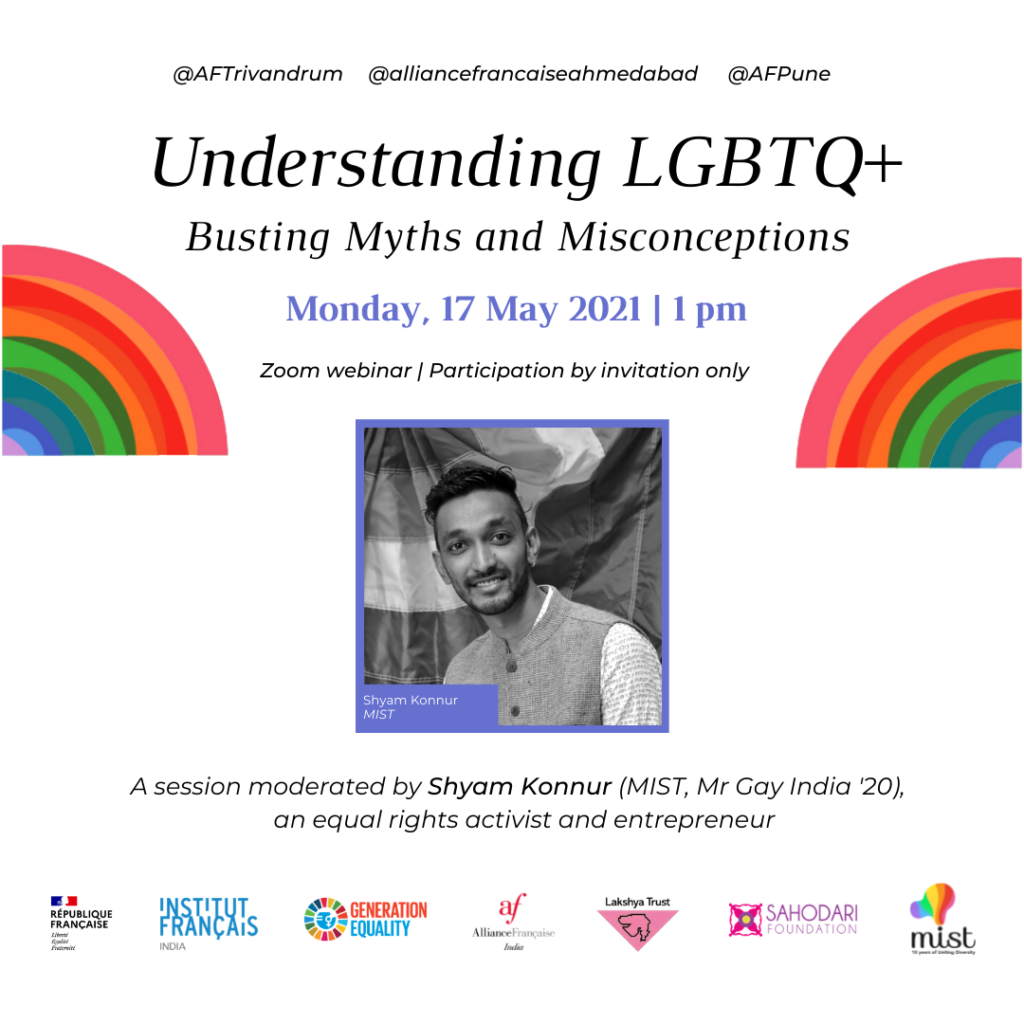 Read about the panelist here.
Event 2: LGBTQ+ | Where do we stand today?
When: 6 pm onwards
Where: Zoom webinar
Register here
The Honorable Supreme Court of India made 2 historic judgements in the past decade with regards to the LGBT community. The first one called the NALSA judgement pronounced in 2014 recognised the rights and existence of the Transgender community for the first time. The second was the amendment of Sec 377 of IPC pronounced in Sep 2018 which decriminalised the homosexual act.
On the occasion of International Day against Homophobia and Transphobia on 17th May 2021, we invite you to be part of the discussion on the consequences of the legal recognition for the LGBT and its way forward!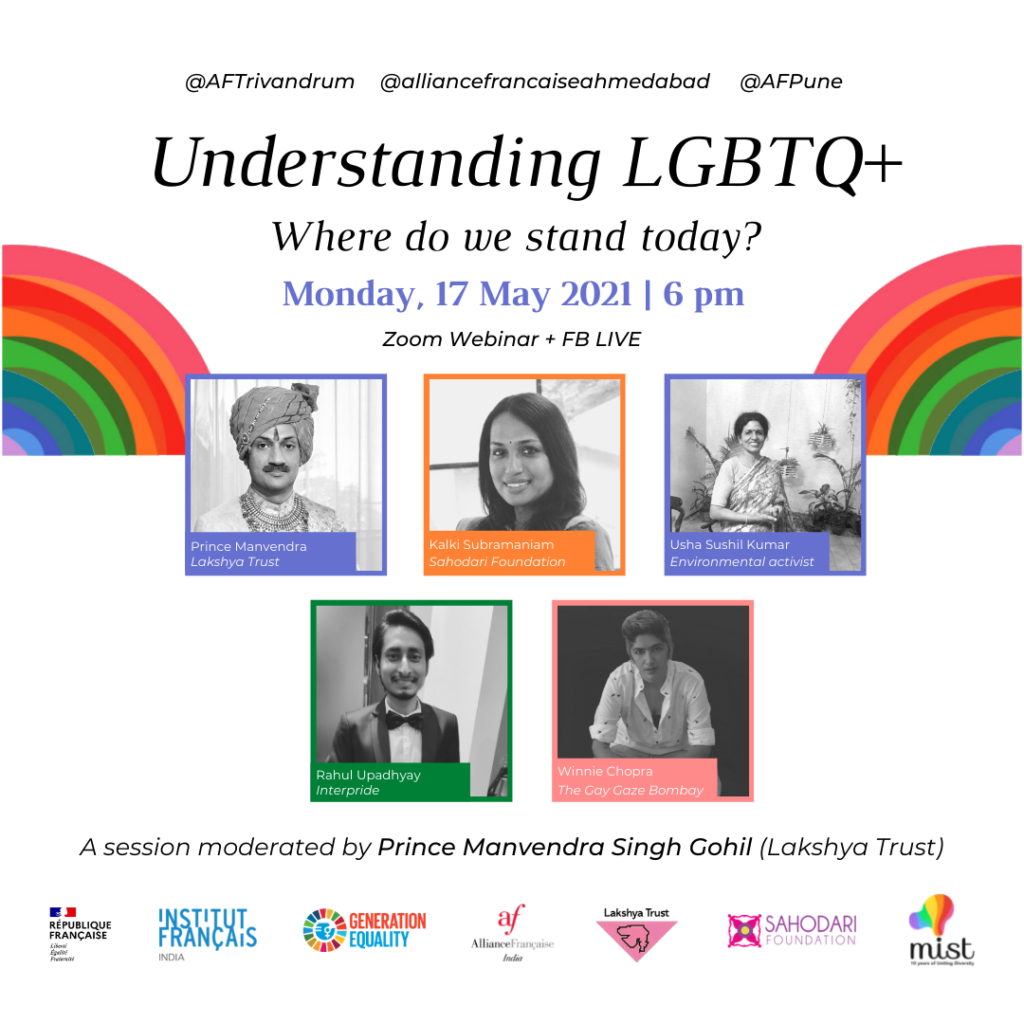 Read about the panelists here.