Map Unavailable
Date/Time
Date(s) - 01/11/2021 - 31/12/2021
All Day
Categories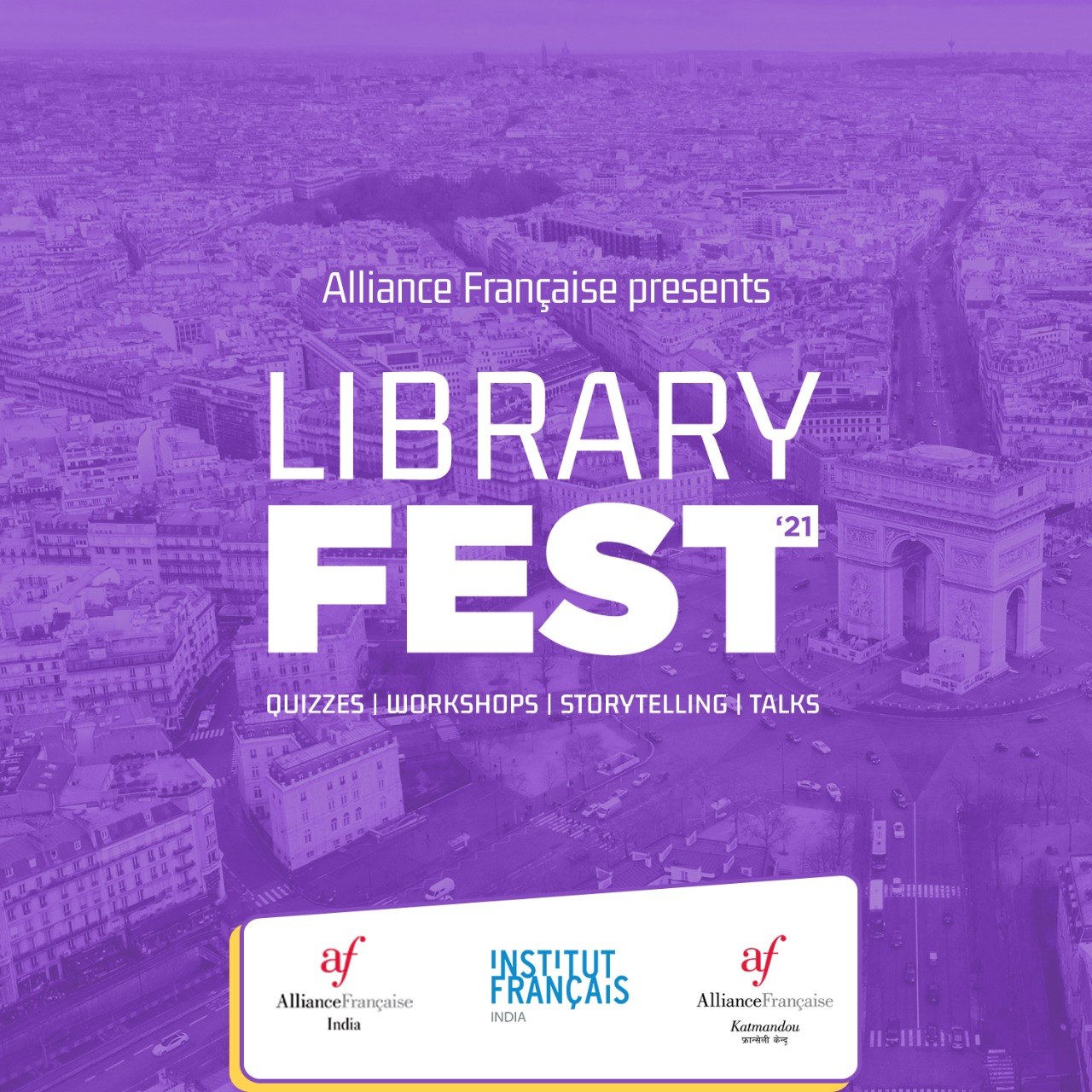 Library Fest 2021 is an initiative of the librarians of the network of Alliances Françaises in India / Nepal and the French Institute in Jaipur that aims to help people discover and understand French culture.
Library Fest 2021 is composed of a series of online activities that engage audiences in creative exercises. These activities are open to all audiences.
The programme for Library Fest 2021 will cover the following:
Kahoot Challenge: Every month, people are invited to participate in a quiz based on a specific theme such as music, history and literature.
Art workshops: In collaboration with the French magazine DADA, students, young and old, are invited to discover the universe of a French artist. The workshops include a presentation of the artist and his work, and a practical activity.
August 2021 : Claude Monet
October 2021 : Henri Matisse
December 2021 : Nicki de Saint-Phalle
Storytelling sessions: French storyteller Aliette Lauginie, from the company Contes à tout va, will host a series of storytelling shows in French. The sessions are open only to students of AF, having a minimum level of B1 in French. Dates will be announced soon.
French Kaleidoscope: A series of webinars to enrich general knowledge and to discover French arts, by expert guests who are passionate about their subjects. Each session, conducted in English or French, will focus on a specific topic, from gastronomy to photography, including theater and French music.
Dates will be published soon.
Read out aloud contest: Contestants will read out aloud their favorite passages from Culturethèque. More information will come soon about the terms and conditions of this contest.
The French Trip (2022): A discovery of French regions and cities through a series of webinars.
For further information about the Library Fest, please contact your closest Alliance française / French Institute in India.
Alliances françaises in India | Alliance française in Nepal | French Institute in India
The Library Fest is supported by Fonds Médiathèques of Institut français.