Dream of translation?
Join our translation course!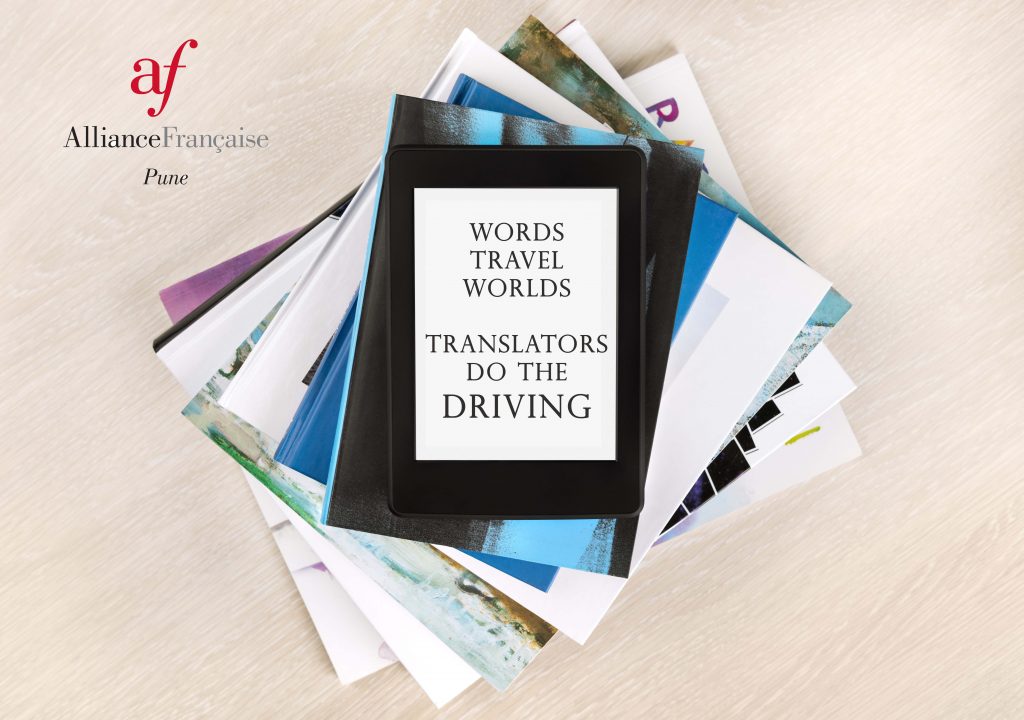 Please note that for Monsoon Session 2020, the translation batch has been cancelled. 
Description: A 100 hour module conducted in collaboration with B.I.T.S. Private Ltd. which will expose students to basic translation techniques from French to English and help them to develop varied
language, research and formatting skills which are indispensable to a career in translation.
Faculty:
Trainers from BITS Private Limited for the translation techniques modules.
Professors from the Alliance Française de Pune for the language modules.
This course will help you to:
– Identify weaknesses and improve your understanding of French
– Improve your ability to express yourself in English
– Learn practical translation techniques (approach, research, writing skills)
– Understand the Translation Workflow
– Get exposed to memoQ, a state-of-the-art CAT Tool
– See how Quality Assurance Tools such as QA Distiller and XBench work
– Pick up the art of formatting
– Learn about the various language-enabled services in the job market
– Learn more about interview techniques and packaging yourself as a product
– Understand what it takes to start your own freelance business
Eligibility and prerequisites:
– B2, C1, C2, Advanced Diploma, B.A. or M.A. In French (students pursuing a B1 can be admitted if
recommended by their teacher)
– Carrying your own laptop with an internet connect card would be an advantage although not mandatory
Highlights
– Learn from the experts who are established names in the language and translation industry
– Get hands-on experience working on live projects
– Certification on successful completion of the course
– Placement assistance
FOR FURTHER INFORMATION REGARDING THIS COURSE, PLEASE MAIL [email protected]