Date/Time
Date(s) - 24/01/2020
7:00 pm - 8:30 pm
Location
Mazda Hall
Categories
The Alliance Française de Pune & the Goethe Institute Max Mueller Bhavan Pune in association with the Poona Music Society presents
LIVE FRANCO-GERMAN CONCERT to celebrate the Franco-Allemand Day
Oliver Triendl, Julia Sophie Wagner and Jérôme Voisin
About this event
In a programme of 
Louis Spohr
: Six German Songs Op. 103, 
Brahm
s: Clarinet Sonata E flat major Op. 120 No. 2, 
Schumann
: Frauenliebe und leben Op. 42, Fantasy Pieces Op. 73,  
Enjott
Schneider
: 'Longing' for soprano, clarinet and piano (world premiere) and 
Schubert
: The shepherd on the rock D 965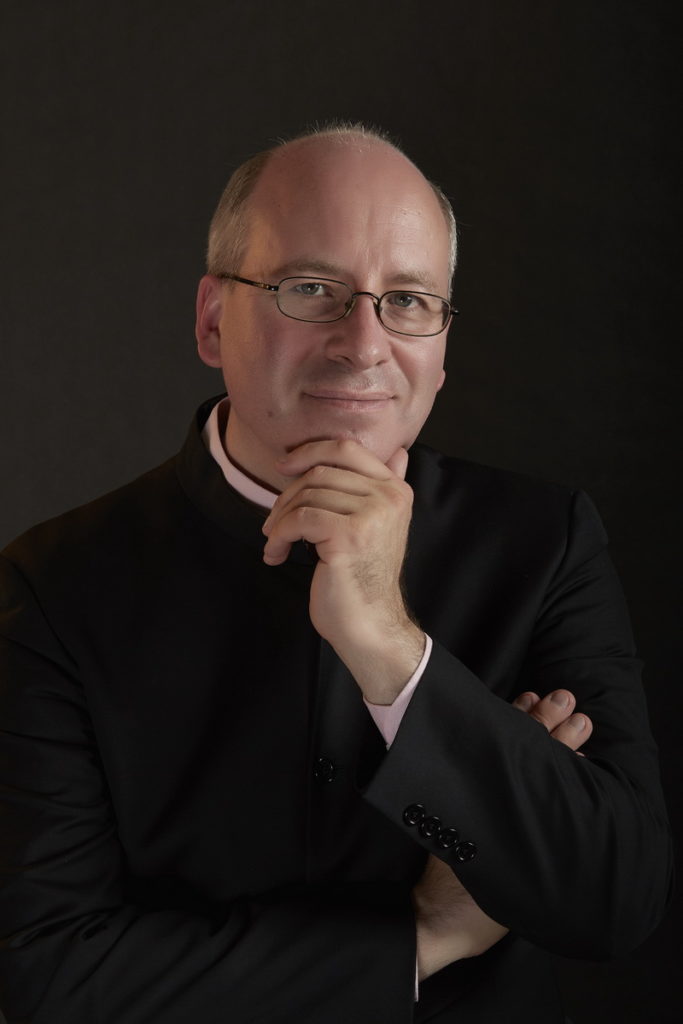 One can hardly imagine a more devoted champion of neglected and rarely played composers than pianist Oliver Triendl. His tireless commitment, primarily to romantic and contemporary music , is reflected in more than 100 CD recordings. The scope of his repertoire is surely unique, comprising some 90 piano concertos and hundreds of chamber music pieces. In many cases, he was the first to present these works on stage or to commit them to disc.
As a soloist, Triendl has performed together with many renowned orchestras. The list includes the Bamberg and Munich Symphonies, Munich Radio Orchestra, Berlin Radio Symphony Orchestra, NDR Radio Philharmonic, Gürzenich Orchestra, Munich Philharmonic, German Radio Philharmonic, German State Philharmonic of Rhineland-Palatinate, Munich, Southwest German, Stuttgart, Württemberg and Bavarian Radio Chamber Orchestras, Orchestre de Chambre de Lausanne, OrchestreSymphonique de Bretagne, Mozarteum Orchestra of Salzburg, Tonkünstler Orchestra Vienna, Netherlands Symphony Orchestra, Czech State Philharmonic, Polish National Radio Symphony Orchestra, Sinfonia Varsovia, Polish Chamber Philharmonic, Georgian Chamber Orchestra, St. Petersburg Camerata, Zagreb Soloists and Shanghai Symphony Orchestra.
The avid chamber musician has concertized with fellow musicians such as Christian Altenburger, Wolfgang Boettcher, Thomas Brandis, Eduard Brunner, Ana Chumachenko, David Geringas, Clemens Hagen, Frans Helmerson, Hervé Joulain, Isabelle van Keulen, Rainer Küssmaul, François Leleux, Lorin Maazel, Marie Luise Neunecker, Paul Meyer, Sabine and Wolfgang Meyer, Pascal Moraguès, Charles Neidich, ArtoNoras, Raphaël Oleg, Gustav Rivinius, Benjamin Schmid, HagaiShaham, Christian Tetzlaff, Radovan Vlatković, Jan Vogler and Antje Weithaas. He performed with Apollon Musagète, Artis, Atrium, Auryn, Carmina, Danel, Keller, Leipzig, Meta4, Minguet, Pražák, Sine Nomine, Škampa, Talich and Vogler String Quartets as well as with excellent artists of the younger generation like Nicolas Altstaedt, Claudio Bohórquez, MirijamContzen, James Ehnes, Liza Ferschtman, David Grimal, Ilya Gringolts, Alina Ibragimova, Sharon Kam, Henning Kraggerud, Pekka Kuusisto, Johannes Moser, Daniel Müller-Schott, Alina Pogostkina, Christian Poltéra, Alexander Sitkovetsky, Baiba Skride, Valeriy Sokolov, Carolin and Jörg Widmann.
Triendl, a native of Mallersdorf, Bavaria, where he was born in 1970, and a prizewinner at many national and international competitions, studied under Rainer Fuchs, Karl-Heinz Diehl, Eckart Besch, Gerhard Oppitz and Oleg Maisenberg. He has concertized with success at festivals and in many of Europe's major music centers as well as in North and South America, South Africa, Russia and Asia.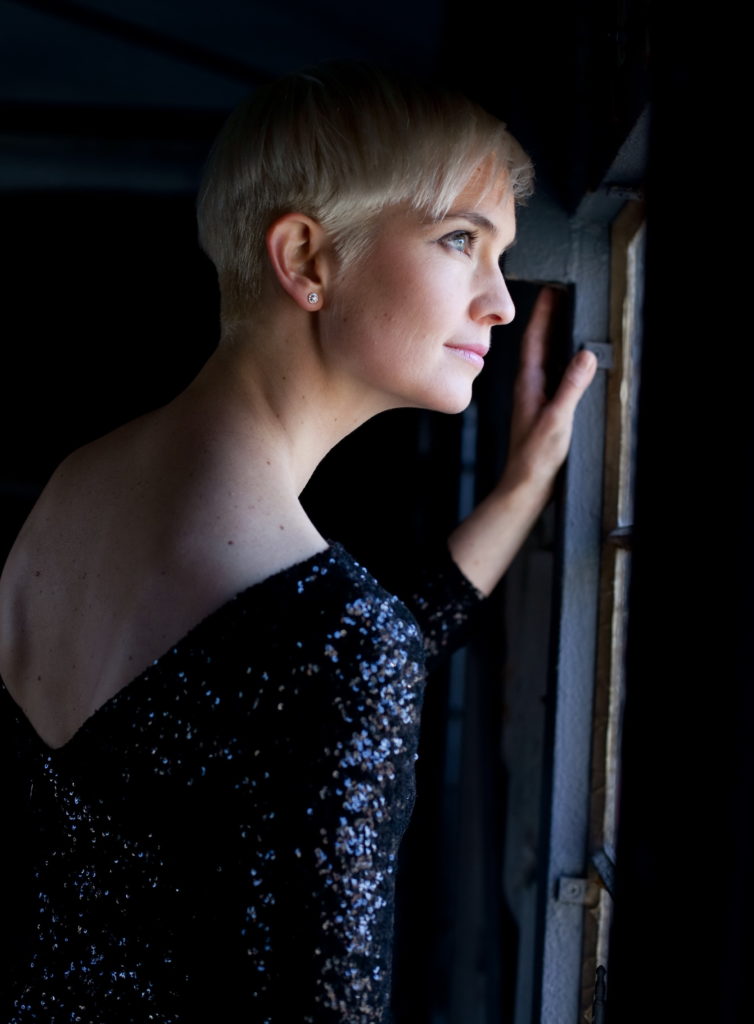 Soprano Julia Sophie Wagner grew up in Munich but has been calling Leipzig her home for quite some time now. She was born in a family, where music always played an important part, both professionally and in private. Raised in the musical tradition of Johann Sebastian Bach, the interpretation of his work is what she is especially known for.
Musical categories is what Julia is trying to avoid at all times. She feels at home with baroque music as well as with the great works of the classic and romantic period. Her debut at the Kennedy Center Washington, where she performed her first Beethoven Missa Solemnis was voted "Kennedy Center event 2014" by Washington Life Magazine. At the same time she has great interest in contemporary music, especially in the challenge of bringing together complex musical content and direct emotional access. Chamber music with the great possibilities of direct communication within the ensemble as well as with the audience, and in this genre especially art song, has a special place in her repertoire. In the past years Julia has brought to life numerous programs and projects, oftentimes together with the renowned pianist Eric Schneider.
After some years of abstinence for family reasons, Julia will be heard and seen on the opera stage more often again in the near future; in the 2019-20 season, she will be singing Pamina in a new production of Mozart's Magic Flute at the Leipzig Opera. Julia is working with orchestras like the Gewandhaus Orchestra Leipzig, Washington National Symphony Orchestra, Munich Chamber Orchestra and Berlin Radio Orchestra, RTVE Madrid and RAI Torino as well as Bach Collegium Munich and Stuttgart. She also performs with period instrument specialists like Collegium 1704 Prague, Bachgesellschaft St.Gallen or Ensemble Tafelmusik Toronto. Numerous of these concerts have been recorded for radio and TV, many have been released on CD or DVD.
Concert tours have brought her all over Europe, to North and South America as well as to Asia where she performed at renowned venues like the Berlin Philharmonie, Palau de la Musica Barcelona, Tchaikovsky Hall Moscow, Kennedy Center Washington and Teatro Colon Buenos Aires. Julia has been a well received guest at international festivals like Maggio Musicale Firenze, Mendelssohn and Bach festival Leipzig, Herne Early Music Festival, Oregon Bach Festival, Carinthian Summer, Rheingau Music Festival or Festival de la Chaise Dieu.
She gave recitals at Bachfest Leipzig, Chamber Music Festival Hohenstaufen, Tonhalle Zurich, Gewandhaus Leipzig as well as in Japan and the USA. Together with Eric Schneider she recorded a well received CD with songs by Clara and Robert Schumann, Felix Mendelssohn-Bartholdy and Edvard Grieg. Her own formats and projects like the children's play Princess Elise and the audiovisual project Lost – Du Bist Die Ruh, Julia's aim is always to find new audiences for the beautiful genre of art song, oftentimes designing her programmes in a way that the interpretation receives another layer through juxtaposition of certain composers or aspects of music history
The music of Johann Sebastian Bach being one main focus, a very close musical friendship with Helmuth Rilling has greatly influenced her work. For well over a decade Julia was lucky to share the stage with him regularly and worldwide.
Closely connected to the Bach-tradition of Leipzig, Julia regularly works with the St. Thomas Boy's Choir and has been invited to sing at the Leipzig Bach Festival for ten consecutive years.Together with the composer and pianist Steffen Schleiermacher,  Julia is exploring the music of the 20th and 21st century. Together they have given numerous recitals with works by Olivier Messiaen, Hanns Eisler or Charles Ives and have appeared in several documentaries on avantgarde music.
As a member of 'Ensemble Sweet Bird', Julia appears in concert with Tatjana Ruhland (Flute) and Christian Schmitt (Piano/Organ), oftentimes performing their own arrangements of a wide repertoire ranging from early baroque music to contemporary pieces.
Julia studied at the Music Academies Weimar and Leipzig with Venceslava Hruba-Freiberger and Hans-Joachim Beyer as well as at McGill University in Montreal, Canada, with Lucile Evans, and attended masterclasses and coachings with Edith Wiens, Peter Schreier, Ingrid Figur and Graham Johnson. She has won several prizes, among them Mozart Competition Prague, Paula-Salomon-Lindberg Competition for contemporary song and the Lortzing Competition as well as scholarships from the German Academic Exchange Service (DAAD) and the Leipzig Opera.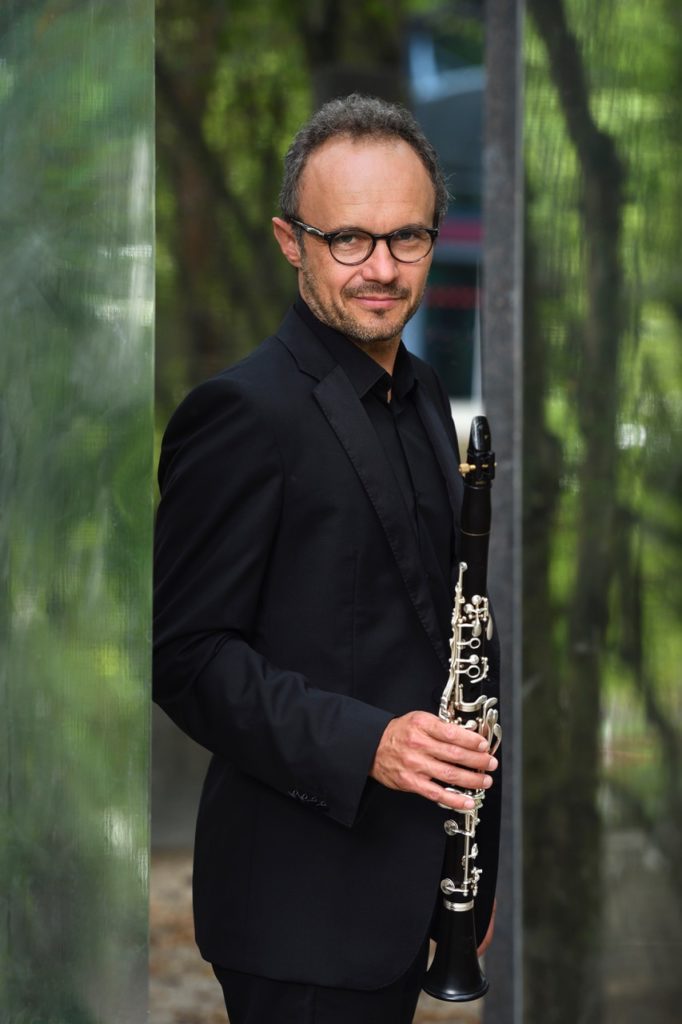 Principal clarinet of the Orchestre Philharmonique de Radio France since 2006, JérômeVoisin was previously bass clarinetist in the same orchestra for 10 years. He founded in 2010 the Ensemble Pasarela (Maud Lovett, violin, Bruno Maurice, accordeon, Frederic Lagarde, piano) dedicated to music from South America, classical and traditional (Tango, Brazilian music and also contemporary music).
Very active in contemporary repertoire, he plays with Ensemble TM+ or Atmusica. In 2005 he recorded Dalbavie's double concerto for clarinet, basset horn and orchestra with Romain Guyot. In 2015 he recorded with Mirae ensemble, Isang Yun's Octet, 2nd clarinet quintet and trio for the French Label Herisson. Jérôme Voisin teaches Clarinet and Chamber Music at the Boulogne-Billancourt Conservatory as well as at the Pôle Supérieur Paris-Boulogne. He is also invited all over the world to give masterclasses and regularly at Hamamatsu Music Academy.
Jérôme is endorsed by Yamaha Music Europe and plays the CSG III clarinet. He is also an active Vandoren artist and plays with Vandoren reeds and mouthpieces.