Date/Time
Date(s) - 24/11/2018 - 25/11/2018
6:30 pm - 8:30 pm
Location
Mazda Hall
Categories
ARTIE'S IS BACK!
Artie's festival brings the finest young musicians to India to perform for a varied audience. Recreating classical music in a fresh and inspiring style, capturing the audience with their youthful approach of the old Masters, the excitement and demand from the audience for more performances of the Artie's group has been large and its popularity has grown over the years. This November, the festival features "The Artie's Piano Quintet" consisting of five French solo musicians of the exciting Artie's group.
Saturday 24th November, 7 PM –In a programme of Brahms: Piano trio no. 2 Op. 87; Korngold: Lied from Suite Op. 23 for two violins, cello and piano left hand; Dvořák: American quartet
Sunday 25th November, 6:30 PM– In a programme of Dvořák: Piano quartet no. 2 Op. 87; Beethoven: Variations for piano trio Op. 44 and Shostakovich: Piano quintet Op. 57
The Musicians are:
Mathilde Borsarello Herrmann, violin
Alix Catinchi, violin
Cécile Grassi, viola
Gauthier Herrmann, cello
Jean-Michel Dayez, piano

About the artists:
Mathilde Borsarello Herrmann's true mother tongue is Music! A total immersion from childhood, a vocation of course, but above all a passion. A prize- winner atthe prestigious Marguerite Long – Jacques Thibaud competition in 2010, Mathilde puts her talent at the service of music in all its forms. Violin, piano, voice, sonata, trio, quartet, teaching, orchestra, it is with appetite that she devours a wide repertoire ranging from J.S Bach to Arvo Pärt. From her beginnings at the CNR in Paris to her 2 graduate degrees at the CNSMDP, she has a deep appreciation for those who have shaped her musical identity, Suzanne Gessner, Patrice Fontanarosa, Jean-Jacques Kantorow and Roland Daugareil in violin as well as Paul Boufil, Pierre-Laurent Aimard, Alain Meunier, Maurice Bourgue and Marc Coppey in chamber music.
Her passion for chamber music led her to perform with partners such as Gautier Capuçon, Gérard Caussé, the Ebène quartet, Roland Daugareil, Henri Demarquette, Romain Descharmes, Olivier Patey, Shani Diluka. With the perfectionism that characterizes her, Mathilde wanted to explore in depth the repertoire of the piano trio by creating in 2002 the Trio Estampe with pianist Claudine Simon and cellist Caroline Boita. Supported by the Meyer Foundation, they record a CD "young soloist" in 2010, then in 2012 an album around the trio opus 5 of Max Bruch for the label Artie's Records, distribution Harmonia Mundi.
For this insatiable music, to deprive oneself of the symphonic repertoire was unthinkable. Mathilde was a member of the Orchestre National de France from 2007 to 2017 under the direction of Maestro Daniele Gatti. During these 8 years in this formation, she had the opportunity to play in the most prestigious halls (Amsterdam, London, New York, Vienna …) and to be directed by, among others, Maestros Mazur, Muti, Ozawa, Jaarvi, Sokhiev, Bishkov, Haitink in repertoires as varied as they are complete. Her violin, by the Italian luthier Riccardo Genovese (1931), follows in all her adventures.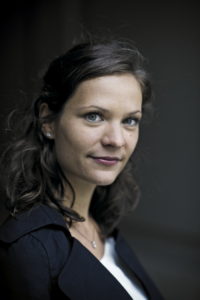 Eager to constantly vary her field of musical experiences, Alix Catinchi performs both in various chamber music ensembles, as well as in major national orchestras. Chamber musician emeritus, Alix brings its freshness and enthusiasm to the heart of multiple formations such as the Trio Altae, the quartet Metaboles (concert on the occasion of the festival Jazz In Marciac this summer), the Orchestre de Chambre de  France, not to mention atypical projects (Theatrical creation in piano trio "The Big Grande Musique" this end of the year). Her passion for symphonic music makes her a member with the Radio France Philharmonic Orchestra, the National Orchestra of France, the National Orchestra of Île de France, the National Orchestra of the Capitole de Toulouse, in France and abroad (Russia, Austria, Germany, Eastern Europe, China, Japan).
Trained at the CRR Lyon and then with Jean Lénert and Larissa Kolos at CRR in Paris where she graduated brilliantly, Alix has also obtained a master's degree in the class of Raphaël Oleg at the Basel Akademie. She also studied Baroque violin at the Schola Cantorum.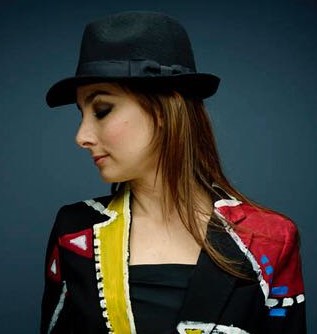 Cécile Grassi graduated from the Conservatoires of Nice and Paris and returned to the National Conservatory of Music and Dance in Lyon where she won the 1st Prize in 1999 in the class of Tasso Adamopoulos. She soon turned to chamber music and in 1997 she founded the Psophos Quartet with which she won the fourth prize in the London International Competition, the third prize in the Osaka international competition and the second prize in the Vittorio competition. In 2001, this course was crowned by obtaining the 1st Grand Prix of the International String Quartet Competition in Bordeaux.
Cécile's curiosity drives her to meet new artists, dancers, actors, directors (Philippe Decouflé, Christophe Malavoy, Marie-Nicole Lemieux, Jean-Marie Machado, Dave Liebman …). Each meeting gives birth to a show, a record, and beautiful tours. In 2014, Cécile Grassi also joined the Artie's musicians' collective, with whom she shares her passion for chamber music and the taste for traveling.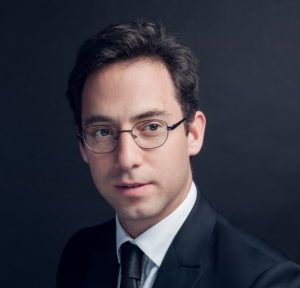 Traveller, entrepreneur, explorer, Gauthier Herrmann is not your typical musician.A passionate cello player with a focus on chamber music, founder and director of Artie's, Gauthier has travelled the world for ten years in the company of his family and Artie's joyful musicians; artists united by their repertoire and their loyalty to each other.
His focus and determination have led him to be held in high regard on the classical musical circuit.  He has received high awards (with the Trio con Fuoco) and acclaim at the Florence, Heerlen, Illzach, Vibrarte and Fnapec music competitions and he is highly respected by leading musicians. In 2001, Gauthier Herrmann discovered India. This trip gave birth to the Artie's adventure, a slightly crazy project summed up by two words at the heart of modern day classical music: family and enterprise.
Artie's Festival's development is thanks to an entrepreneur who, wanting to set-up a series of music concerts, sold his first cello, to make possible the dream of bringing together two worlds previously seen as incompatible: classical music and India. Ten years, 21 editions, 14 cities, 58 musicians, 65 trips and more than 40,000 spectators later, chamber music has found a home in India. Aside from India, Artie's has played in China, Saudi Arabia, Kuwait, Vietnam, Indonesia, Kazakhstan, Nepal and in Europe of course…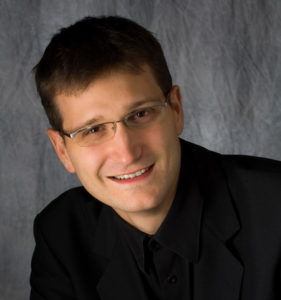 Trained in Lille, then at the Queen Elisabeth Music Chapel (Belgium) by Jean-Claude Vanden Eynden and at the National Conservatory of Music and Dance of Paris, Jean-Michel Dayez thrives today on stage, solo or in chamber music. Winner of the Anvers International Competition, Meyer and Emile Bernheim Foundations, he has since been involved in numerous musical projects. He is the pianist of the trio Leos founded in 2013 with which he currently recorded the complete trios of Beethoven (first volume published by Klarthe). Member of the music collective Artie's, he multiplies the meetings for more and more joys and musical adventures with concerts that lead him around the world.
Jean-Michel Dayez recorded with Xavier Gagnepain the complete music for cello and piano by Fauré (Zig-Zag territories), the complete sonatas for cello and piano of Beethoven with Nicolas Deletaille (Contréclisse), a monographic disc of composer Vincent Paulet (Hortus), a record of melodies and songs with Philippe Balloy. Holder of the Certificate of Aptitude, he teaches today in Lille, at the Superior School of Arts of Mons (Belgium), and for more than ten years every summer at the festival academy Les Arcs.
Supported by Poona Music Society